Email subscriber
Subscribed 3 months, 2 weeks ago
---
---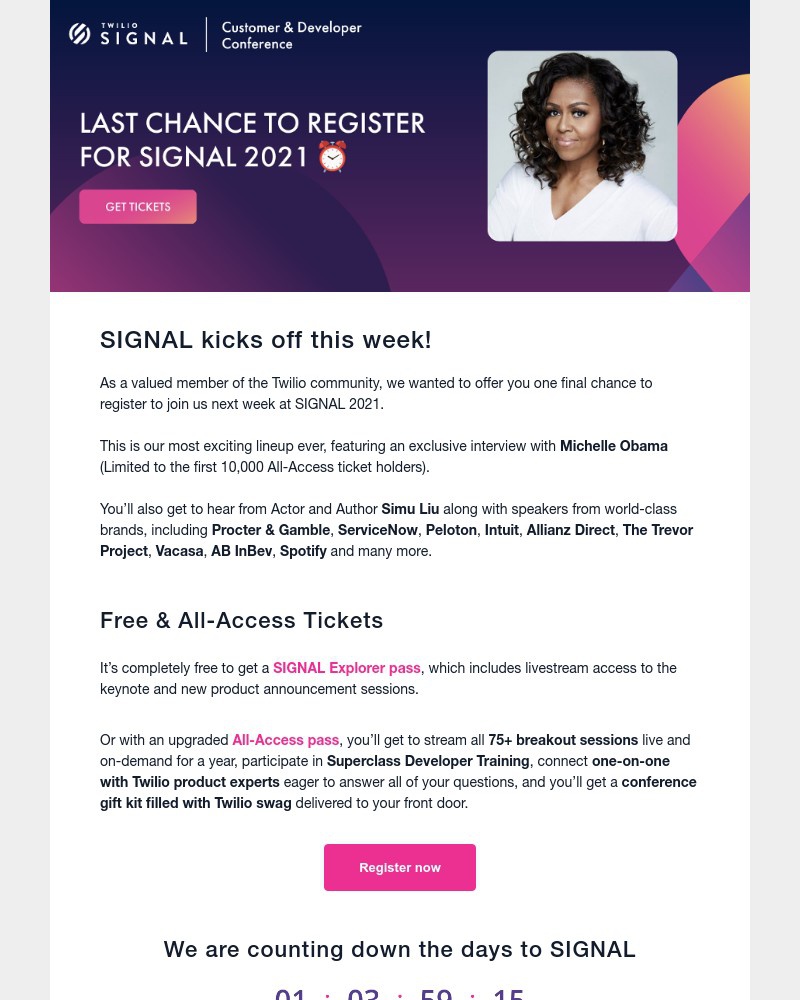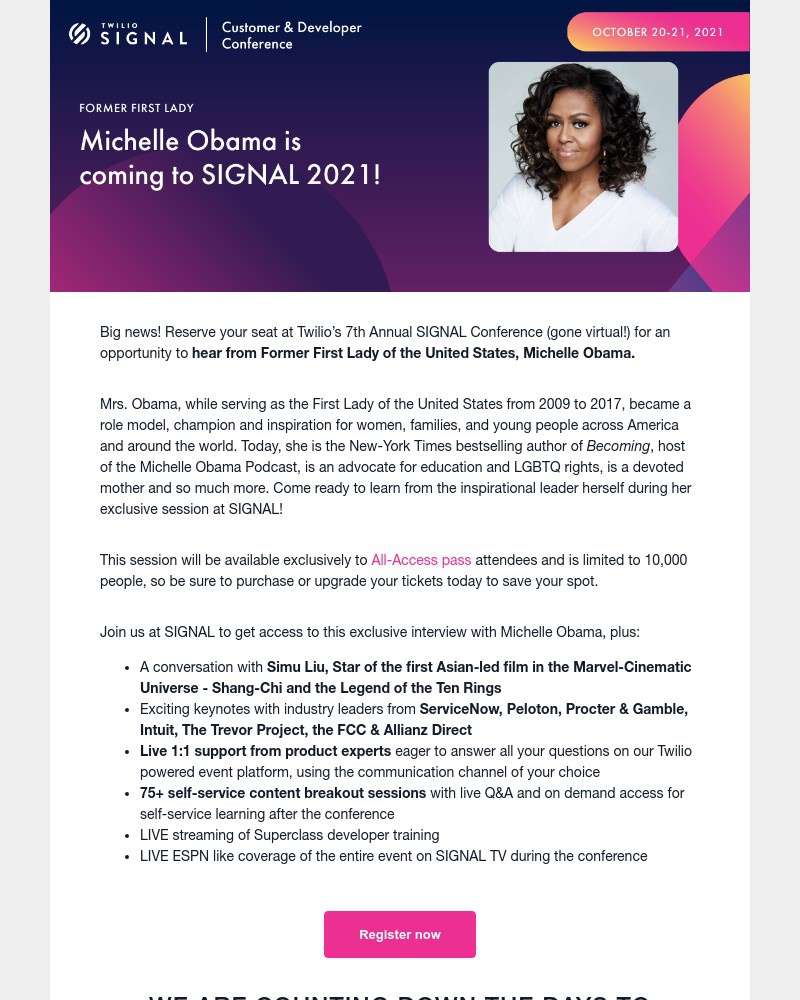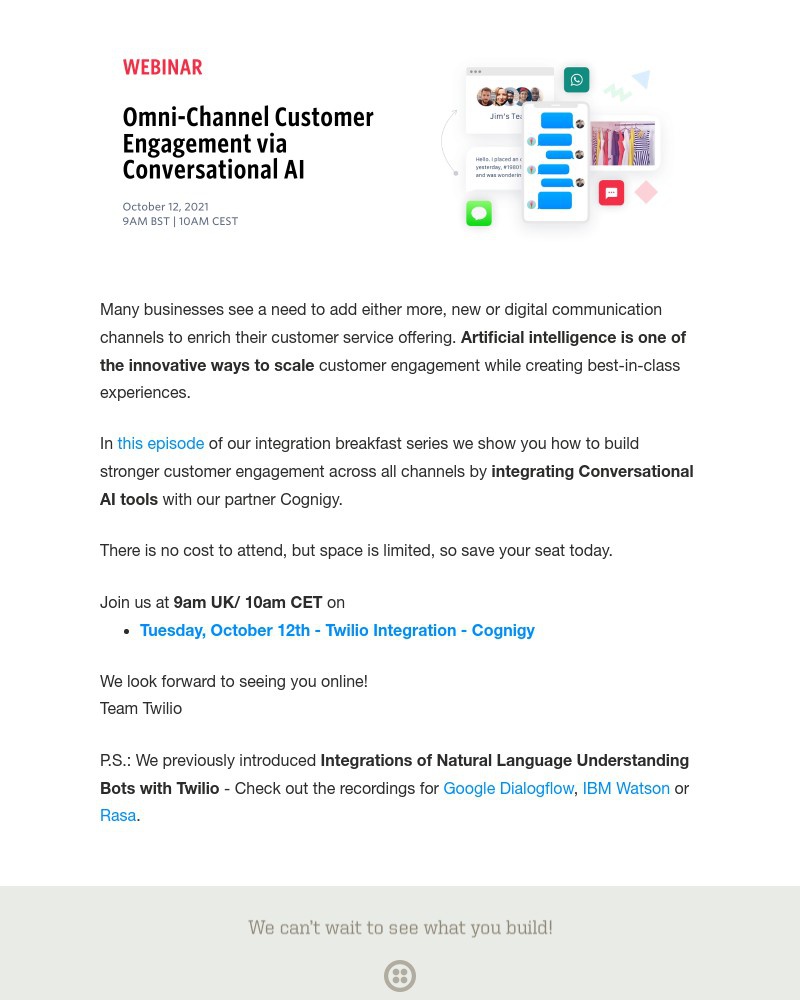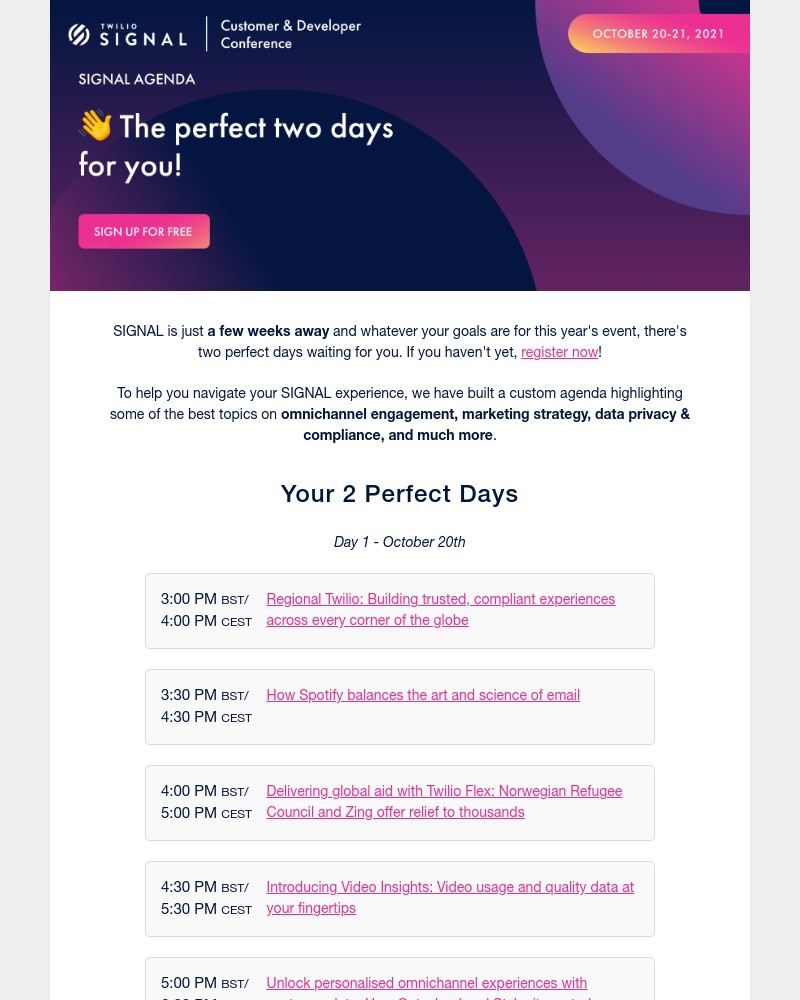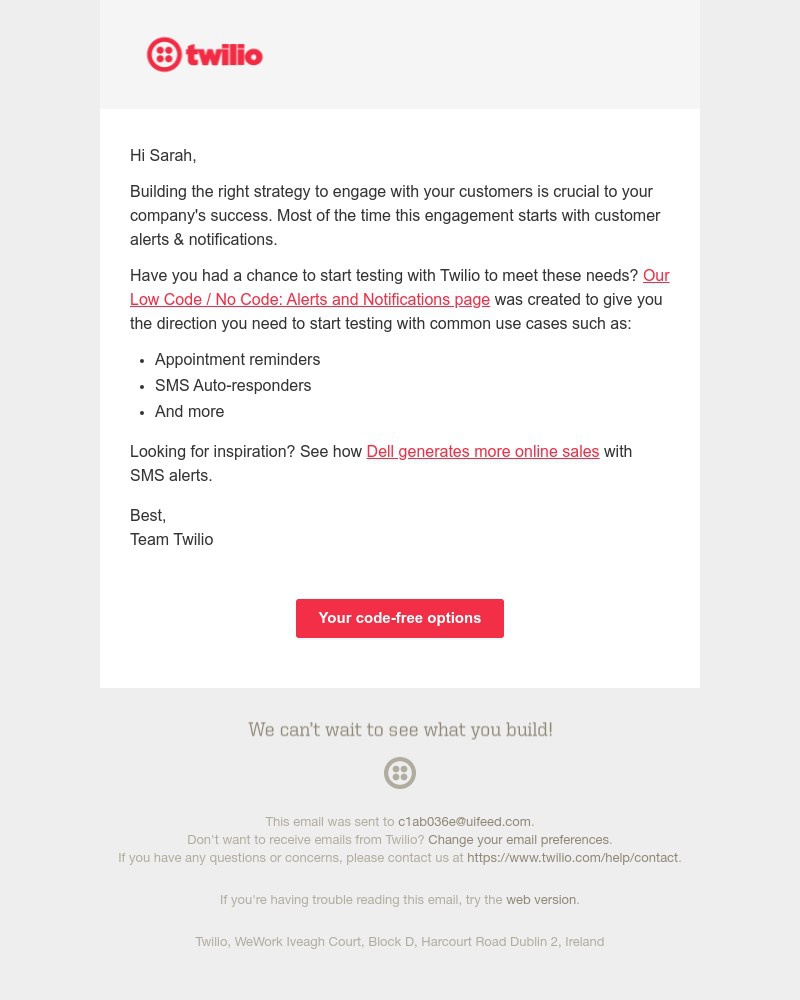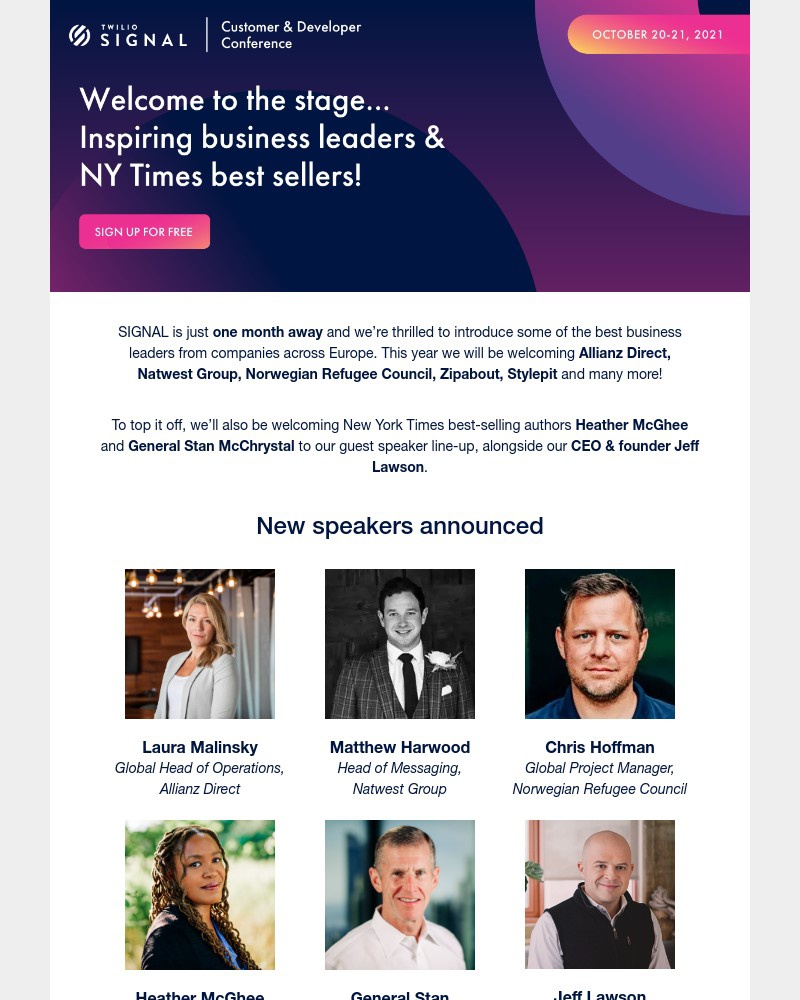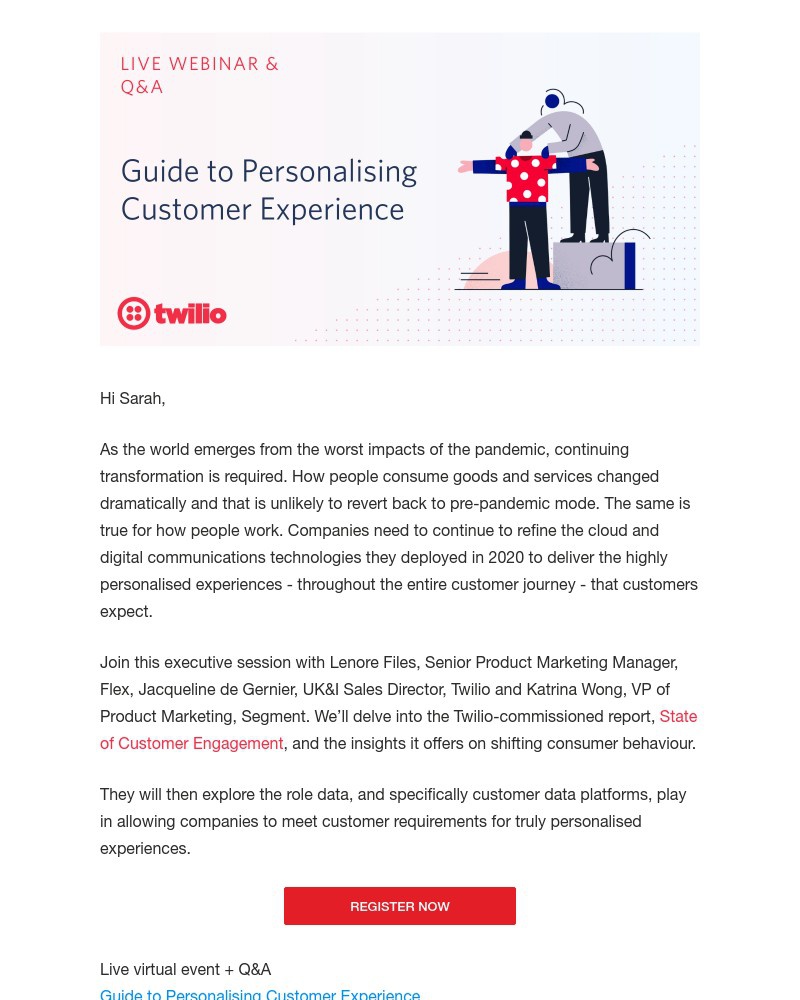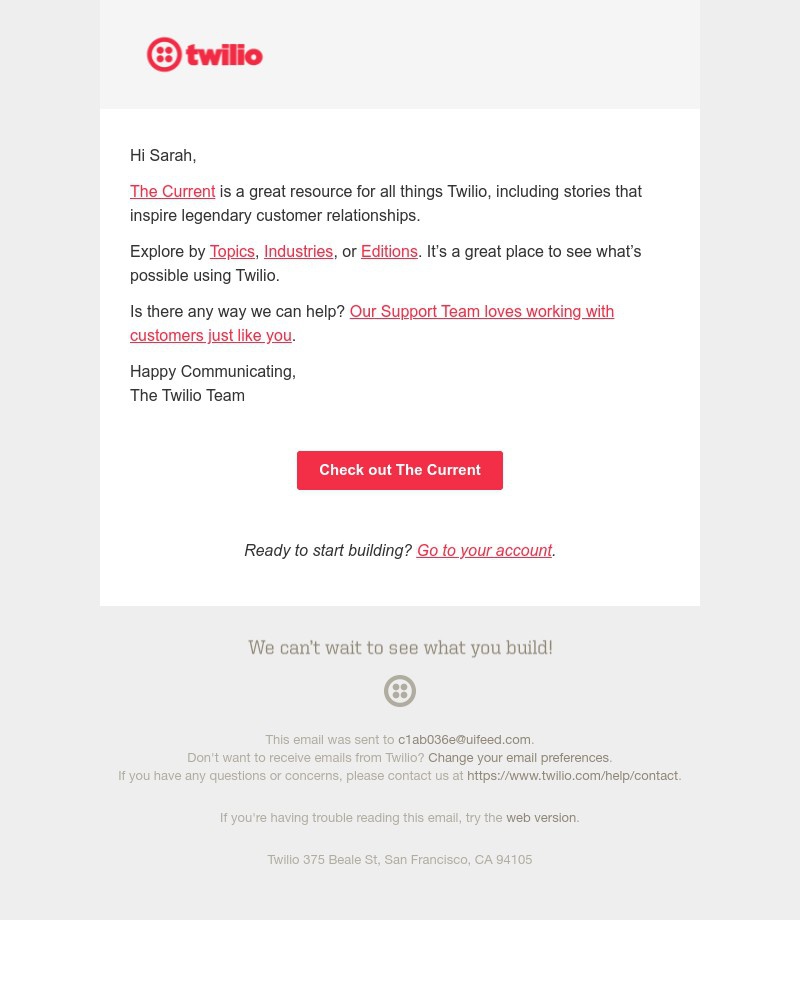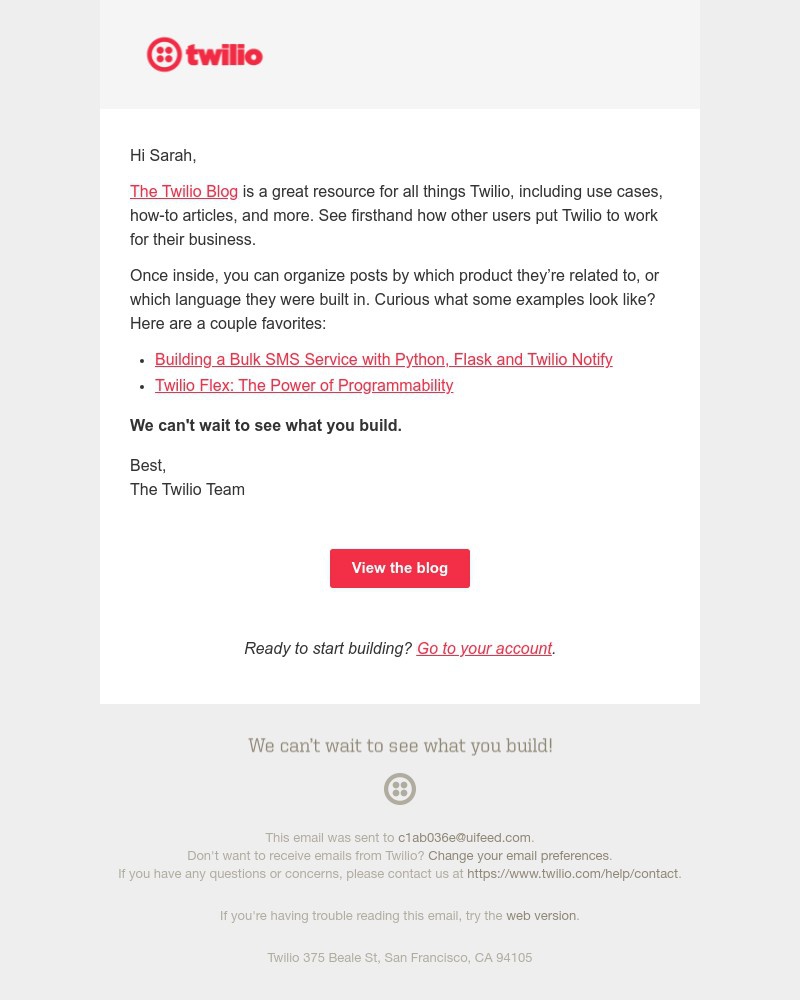 Introducing Twilio Studio
- Build out IVRs, appointment reminders, SMS surveys, and more with Twilio Studio. Hi Sarah, Introd...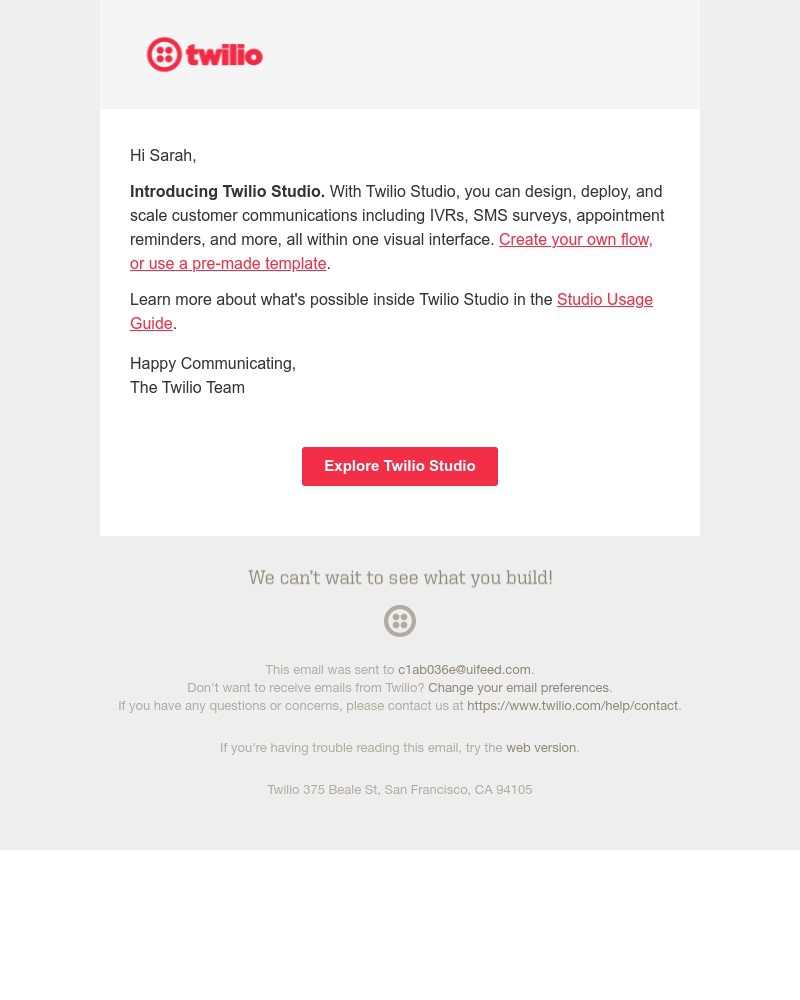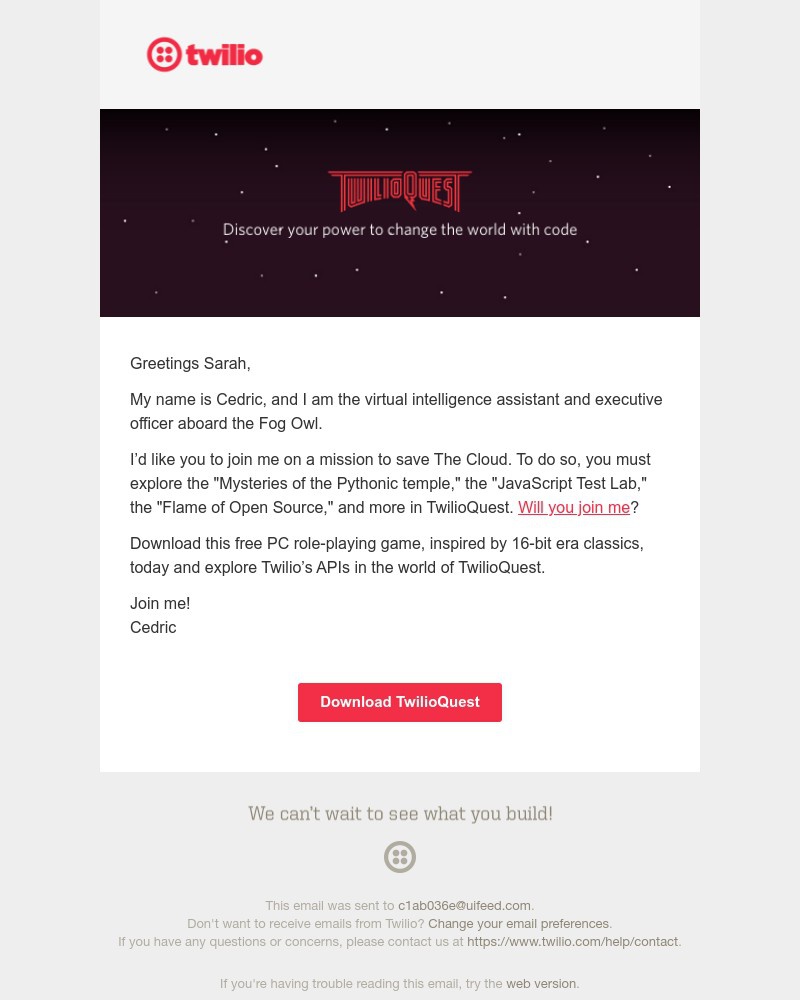 Twilio Tutorials inside
- Have a use case you're looking to put into action? View our tutorials inside. Hi Sarah, Have you ...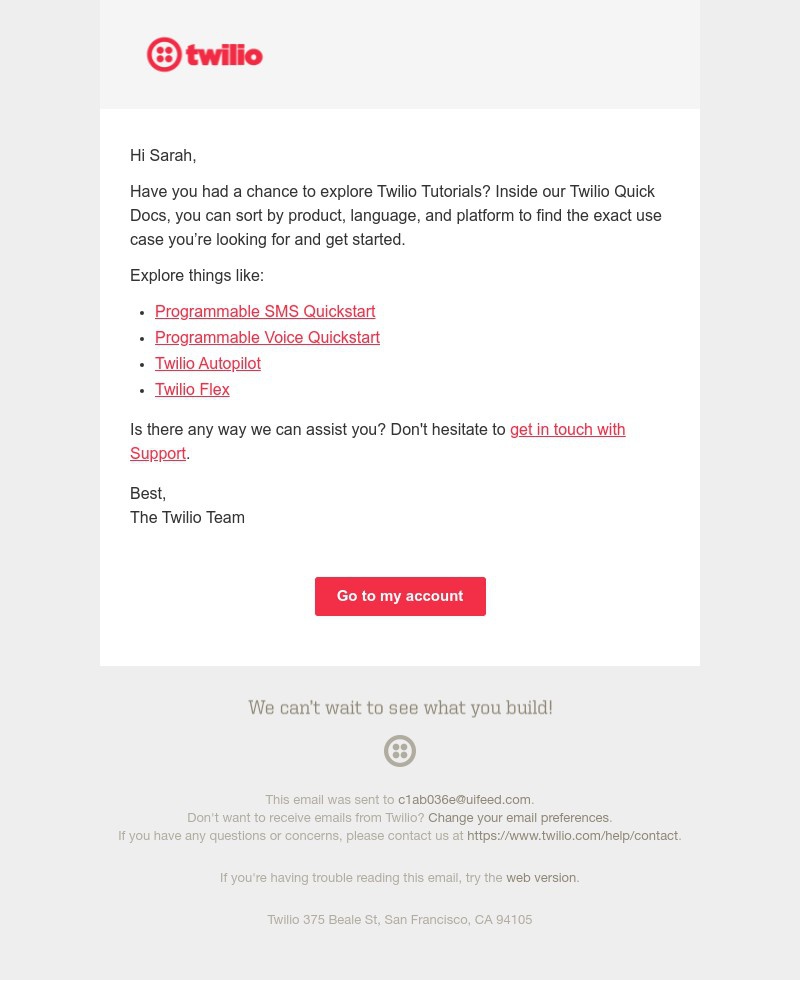 Sample code for Sarah
- Get your Twilio phone number inside, then dig into Twilio sample code. Hi Sarah, Thanks again for...