The Hustle Newsletter subscriber
Subscribed 3 years, 4 months ago
---
---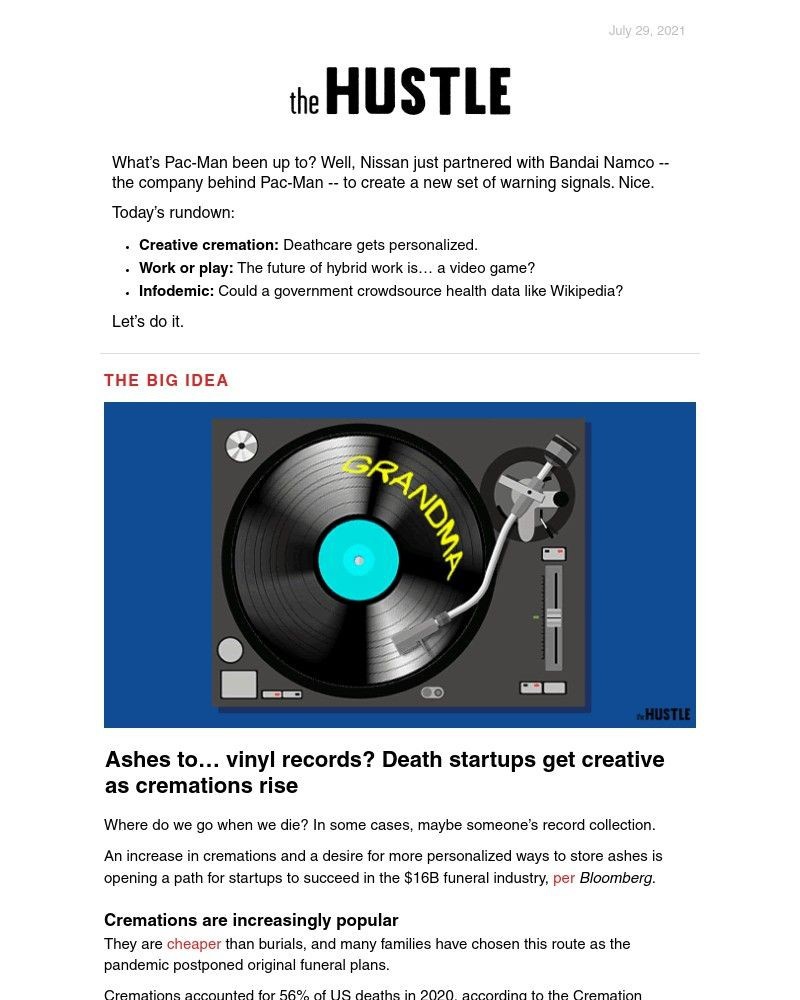 🌊The QR Code wave
- PLUS: A single Doritos chip worth ~$20k. July 28, 2021 This is bonkers: YouTube's Q2 2021 revenue...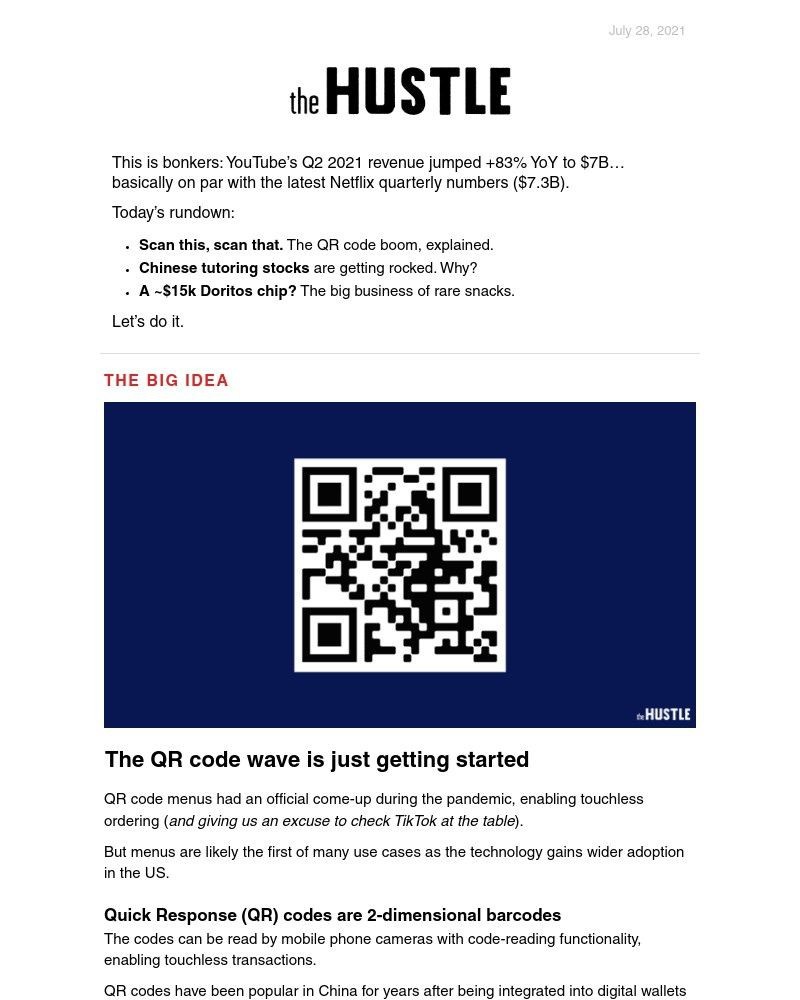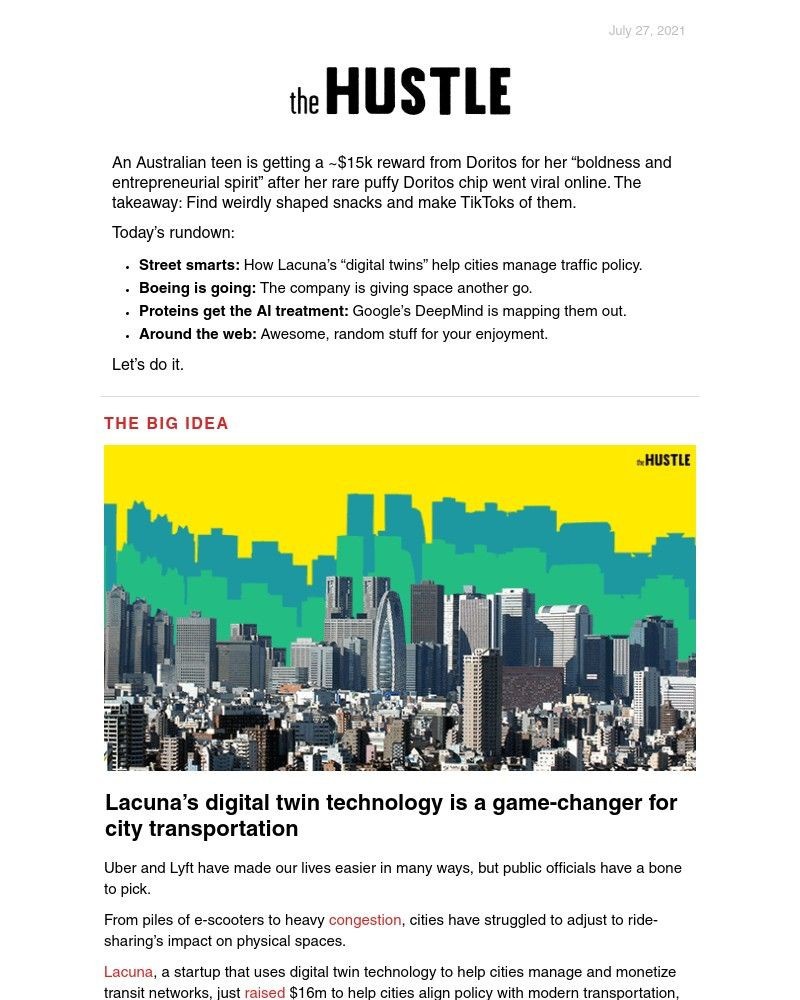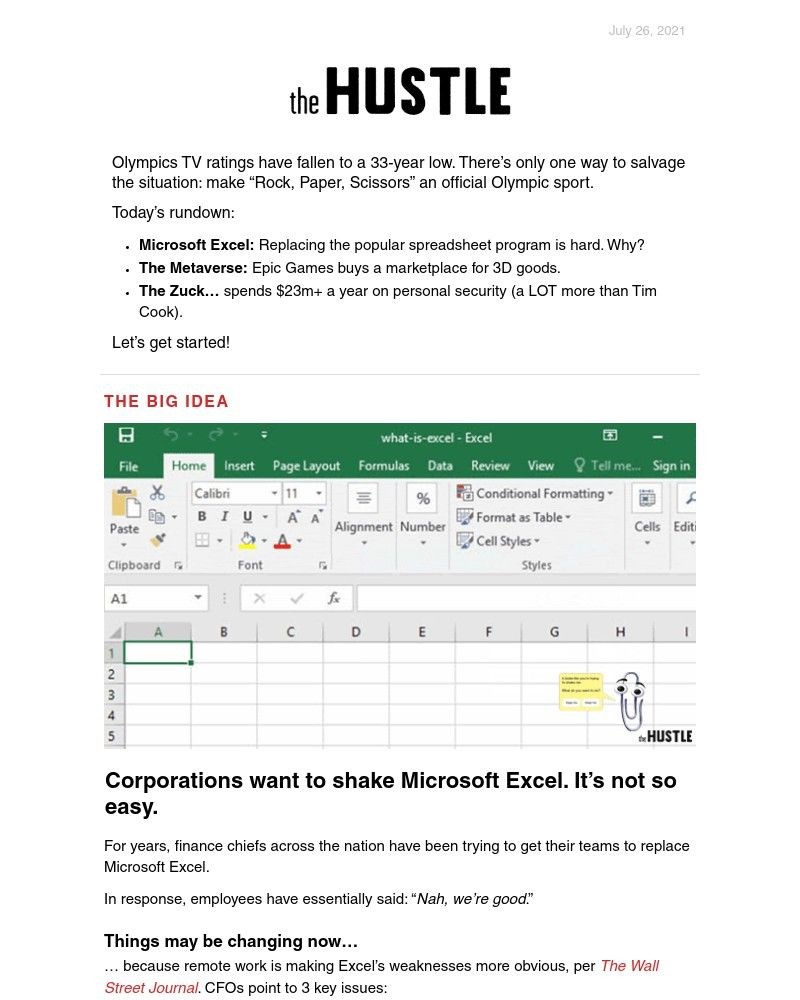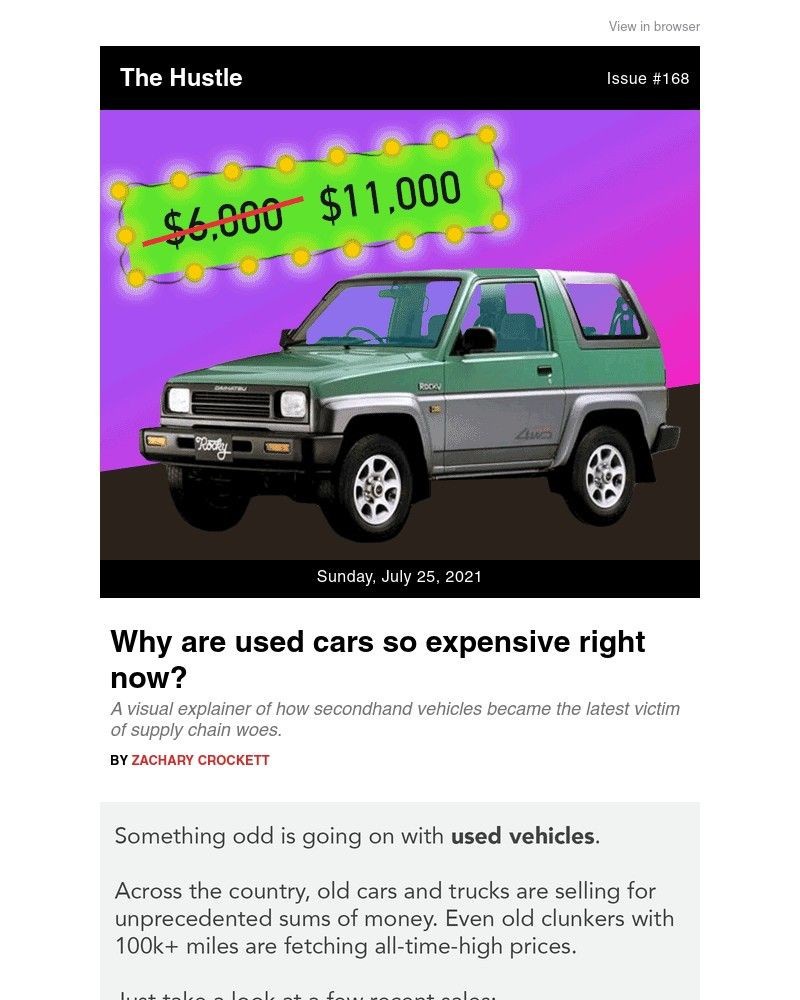 🦄 The $1.5B NFT unicorn
- PLUS: Olympic ads, explained. July 23, 2021 The Tokyo Olympics kick off this morning. Unsurprisin...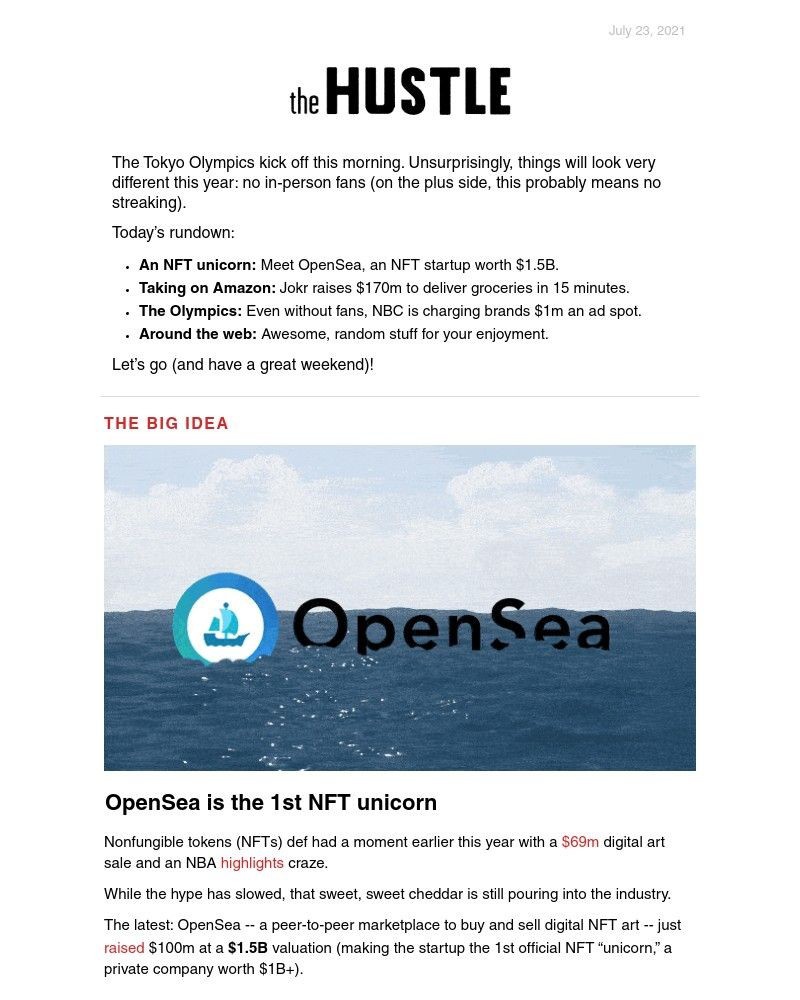 🎥 Netflix struggles?
- PLUS: Google Maps for your brain. July 22, 2021 For anyone that relied on Venmo as your main soci...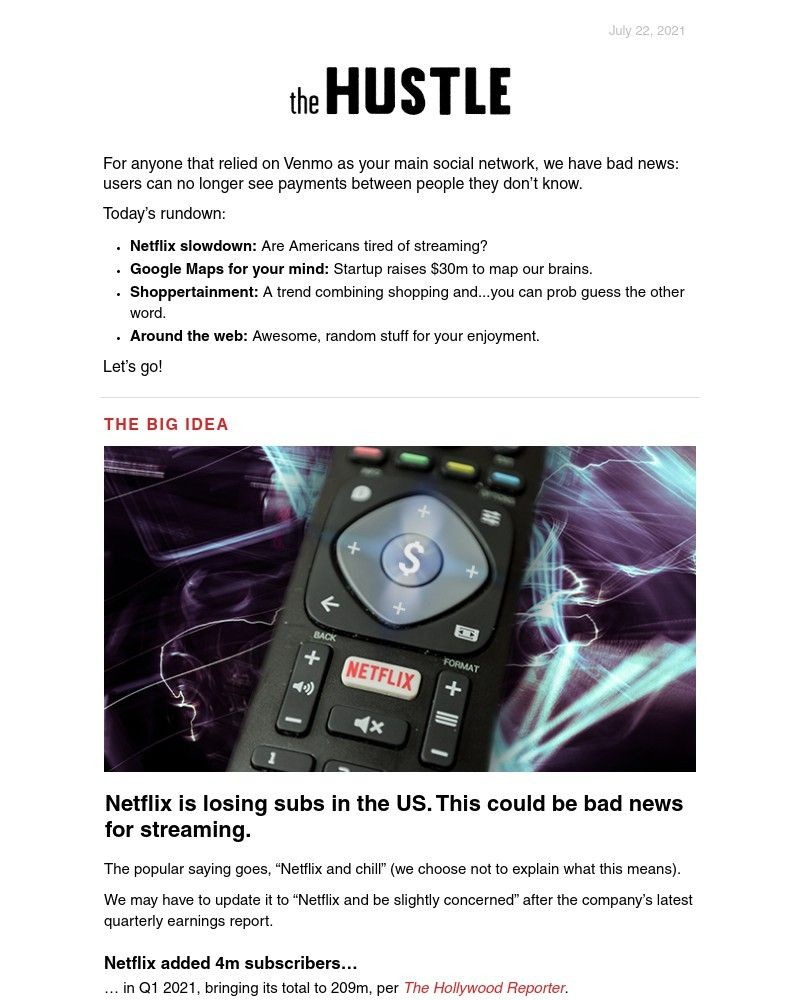 🤝 Zoom's ~$15B bet
- PLUS: iPhone's huge security flaw. July 21, 2021 In yesterday's earnings report, Netflix confirme...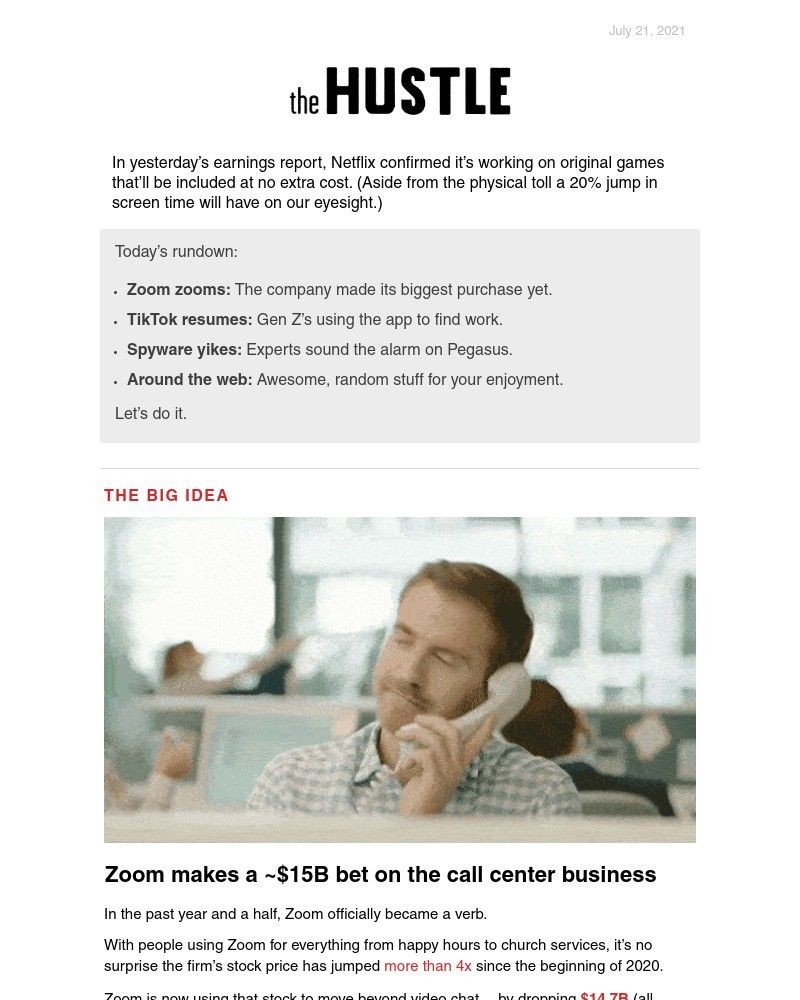 🚀 Bezos to space
- PLUS:A Google Maps gaffe. July 20, 2021 Two things are launching today: Jeff Bezos (on a space sh...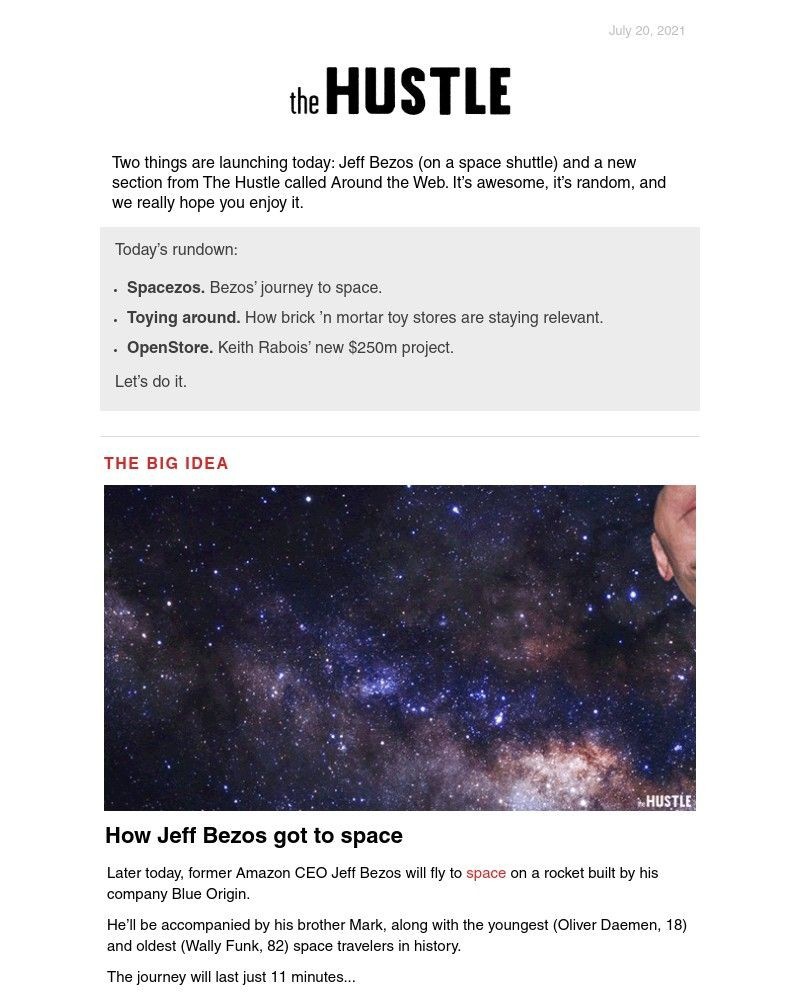 💰 FB's $1B giveaway
- PLUS: Apple takes on fintech. July 19, 2021 The person who put up ~$30m for a seat next to Jeff B...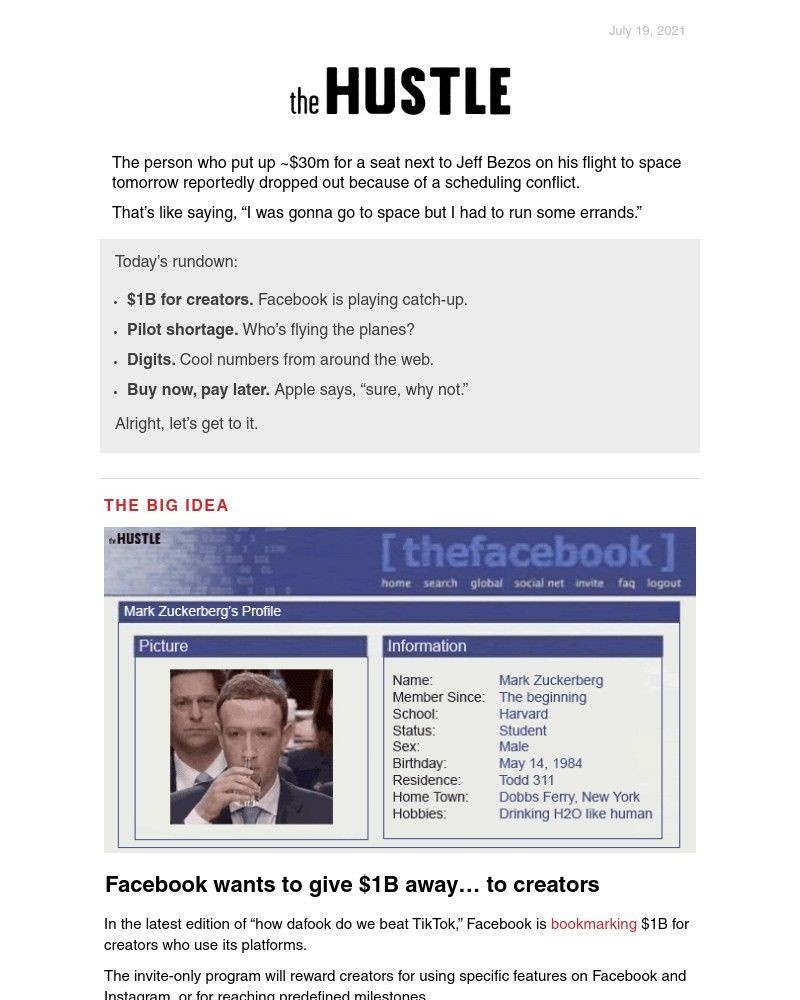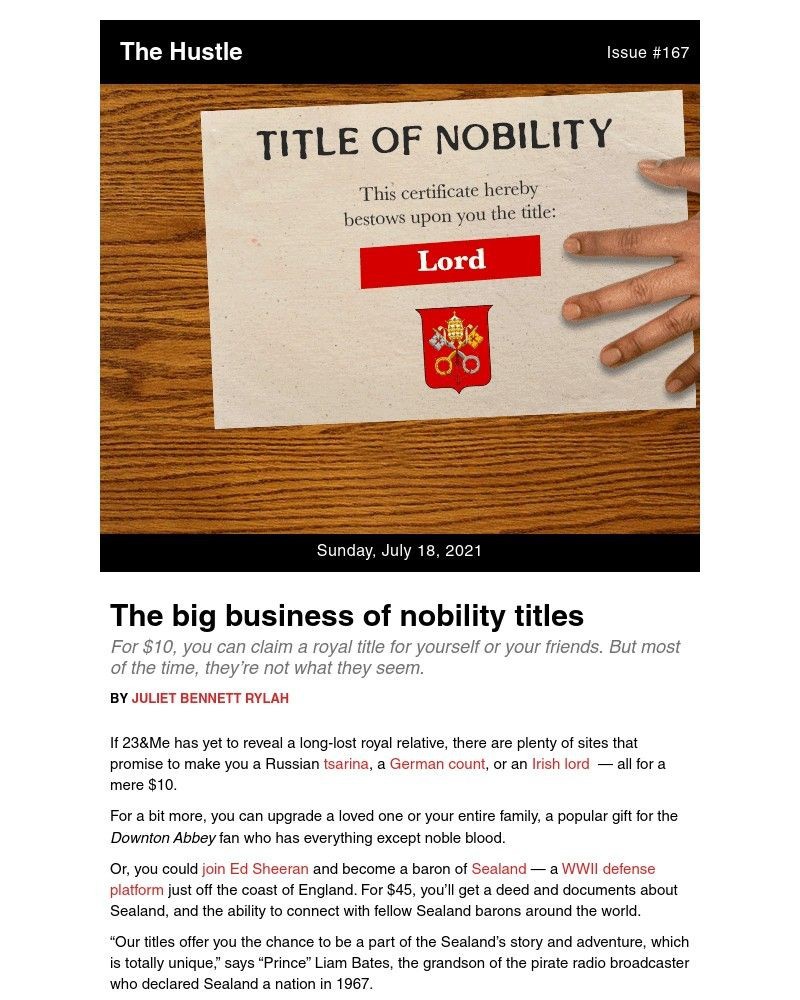 ⚾ How MLB created Disney+
- PLUS: A $5m arcade lawsuit. July 16, 2021 We've got a jam-packed issue today, so to help out, her...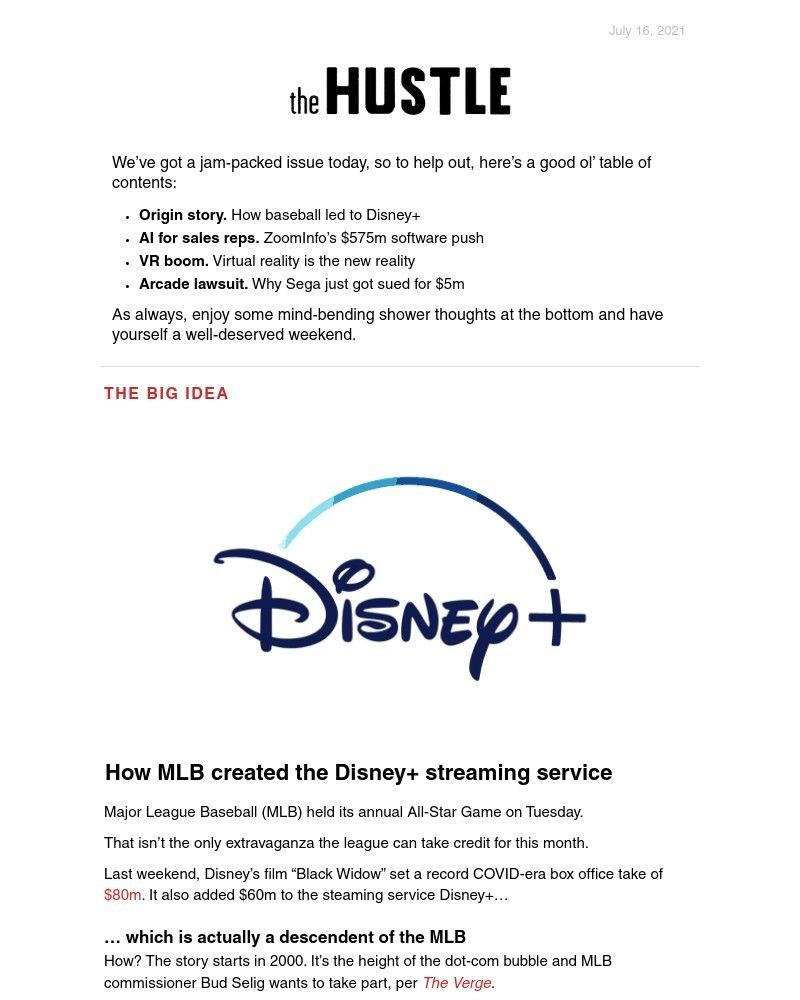 🏗️ The power of Autodesk
- PLUS: 9-year-old YouTuber makes $30m. July 14, 2021 Alaskans may not know much about personal inc...