Warby Parker Newsletter subscriber
Subscribed 3 years, 8 months ago
---
---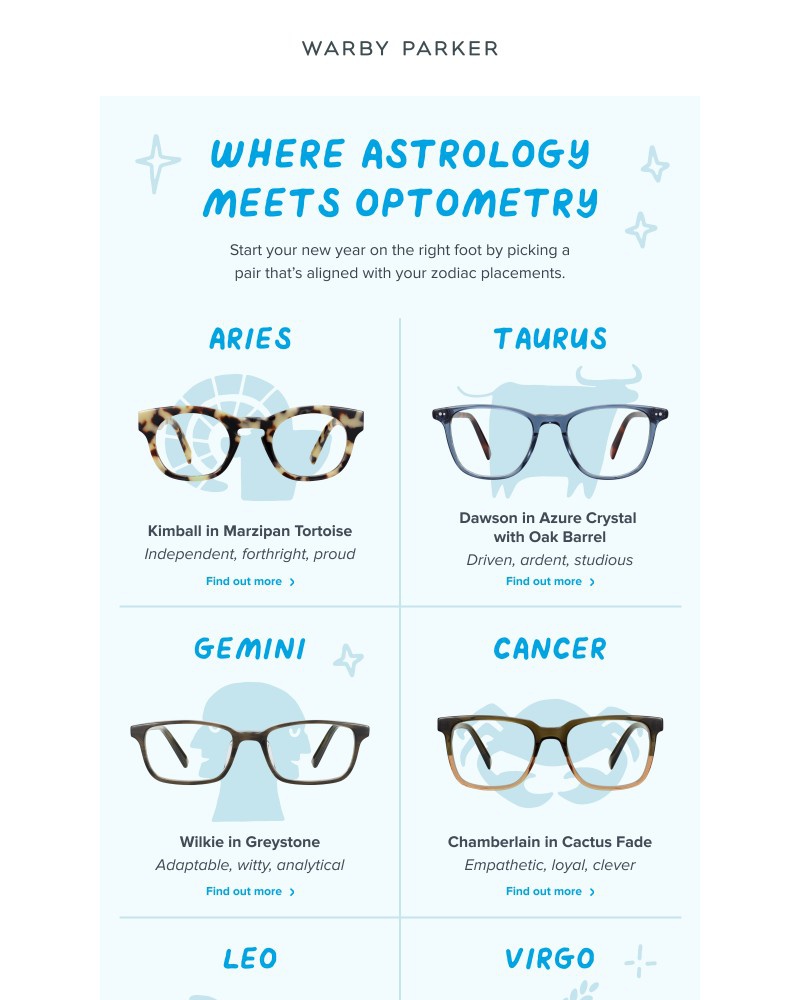 Enter: Spring 2022
- You couldn't come soon enough.‌‌‌‌‌ ‌‌ ‌‌‌‌‌‌ ‌ ‌ ‌ ‌ ‌ ‌ ‌ ‌ ‌ ‌‌ ‌ ‌ ‌ ‌ ‌ ‌ ‌ ‌ ‌ ‌ ‌ ‌ ‌ ‌ ‌ ...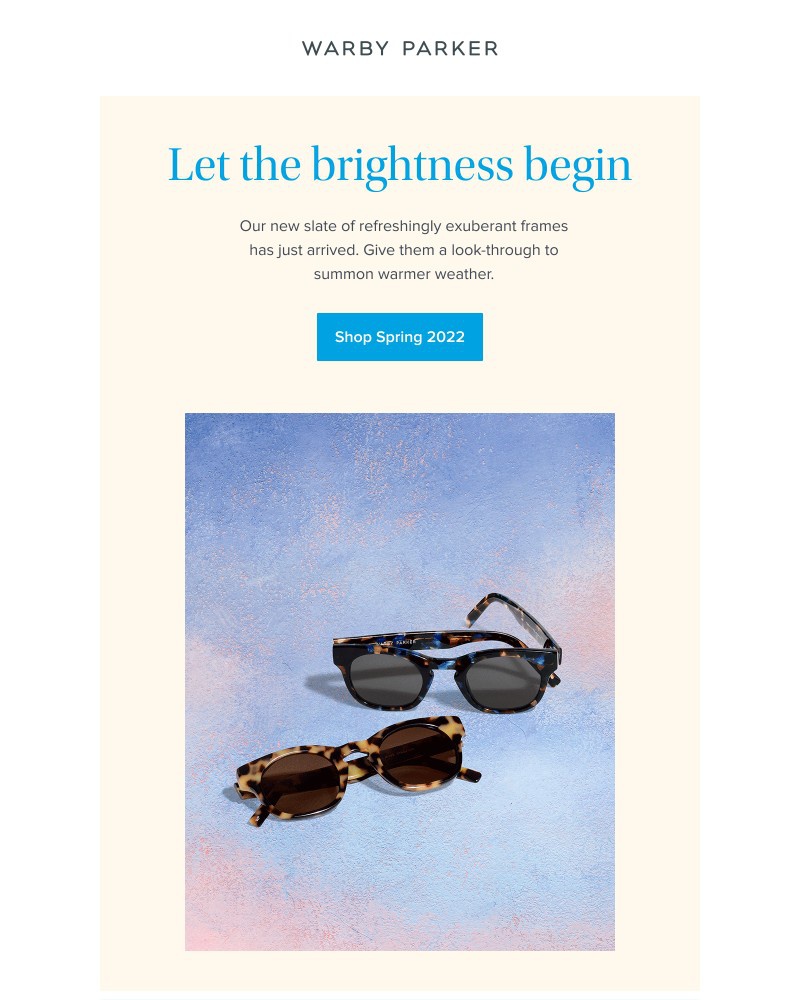 Contact brands aplenty
- Odds are, we've got what you need.‌‌‌‌‌ ‌‌ ‌‌‌‌‌‌ ‌ ‌ ‌ ‌ ‌ ‌ ‌ ‌ ‌ ‌‌ ‌ ‌ ‌ ‌ ‌ ‌ ‌ ‌ ‌ ‌ ‌ ‌ ‌ ...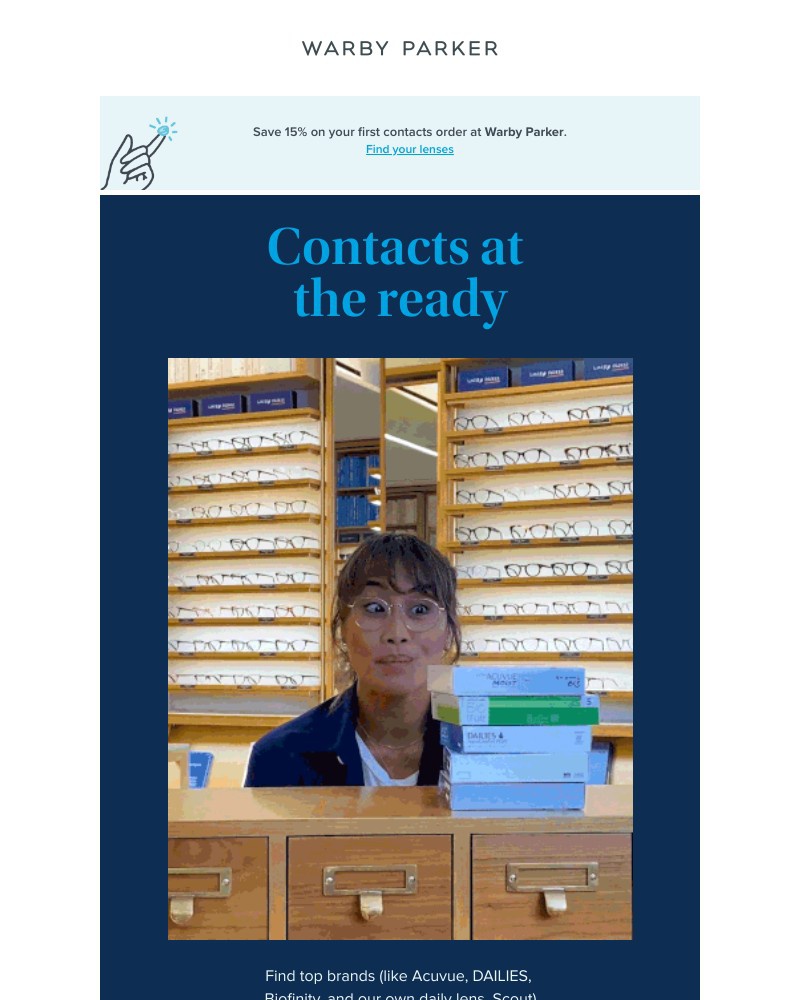 This math checks out!
- Bottom line: Try frames for free at your home.‌‌‌‌‌ ‌‌ ‌‌‌‌‌‌ ‌ ‌ ‌ ‌ ‌ ‌ ‌ ‌ ‌ ‌‌ ‌ ‌ ‌ ‌ ‌ ‌ ‌ ...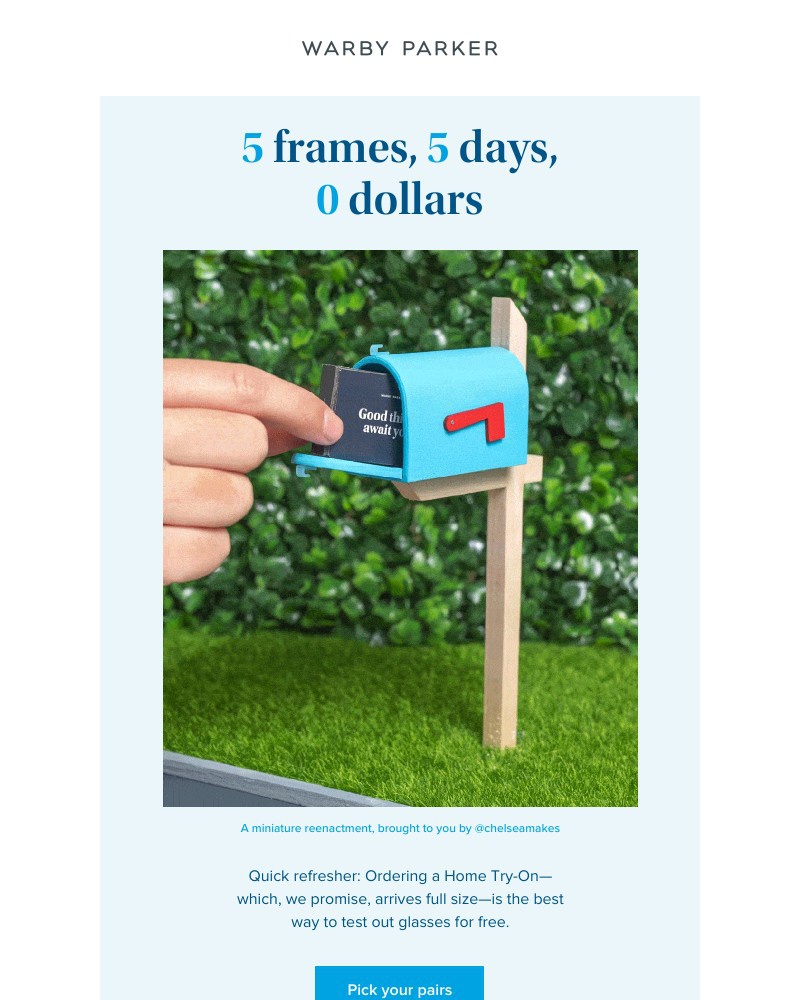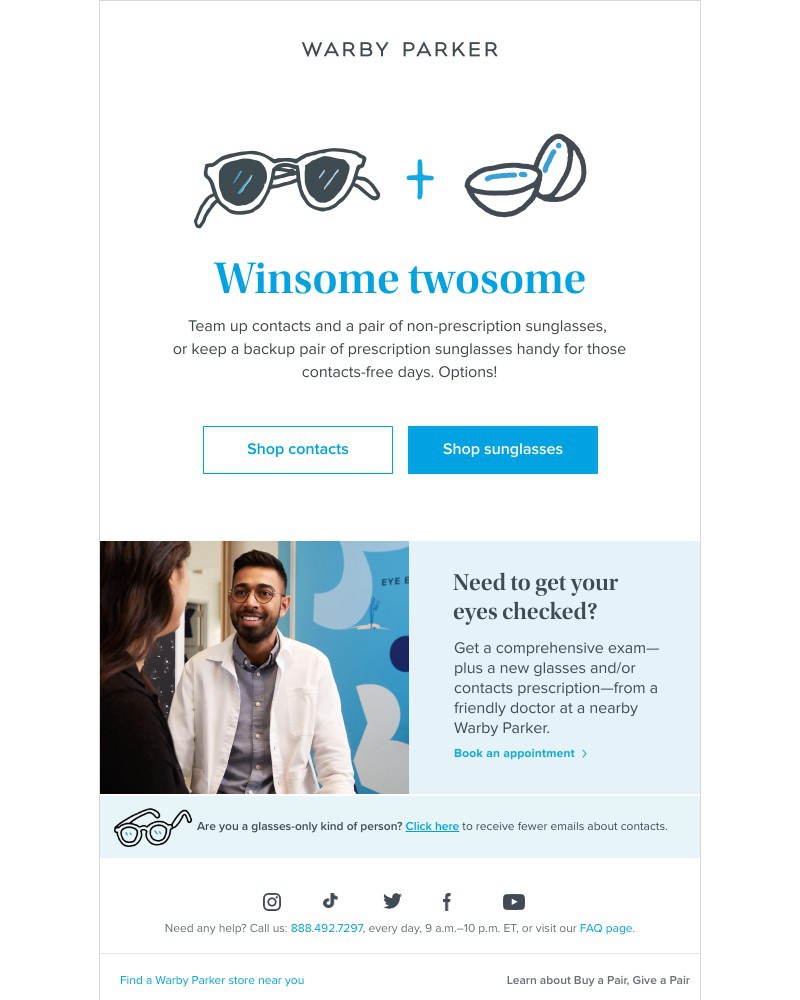 Introducing Spring 2022
- A 46-frame bounty‌‌‌‌‌ ‌‌ ‌‌‌‌‌‌ ‌ ‌ ‌ ‌ ‌ ‌ ‌ ‌ ‌ ‌‌ ‌ ‌ ‌ ‌ ‌ ‌ ‌ ‌ ‌ ‌ ‌ ‌ ‌ ‌ ‌ ‌ ‌ ‌ ‌ ‌ ‌ ‌...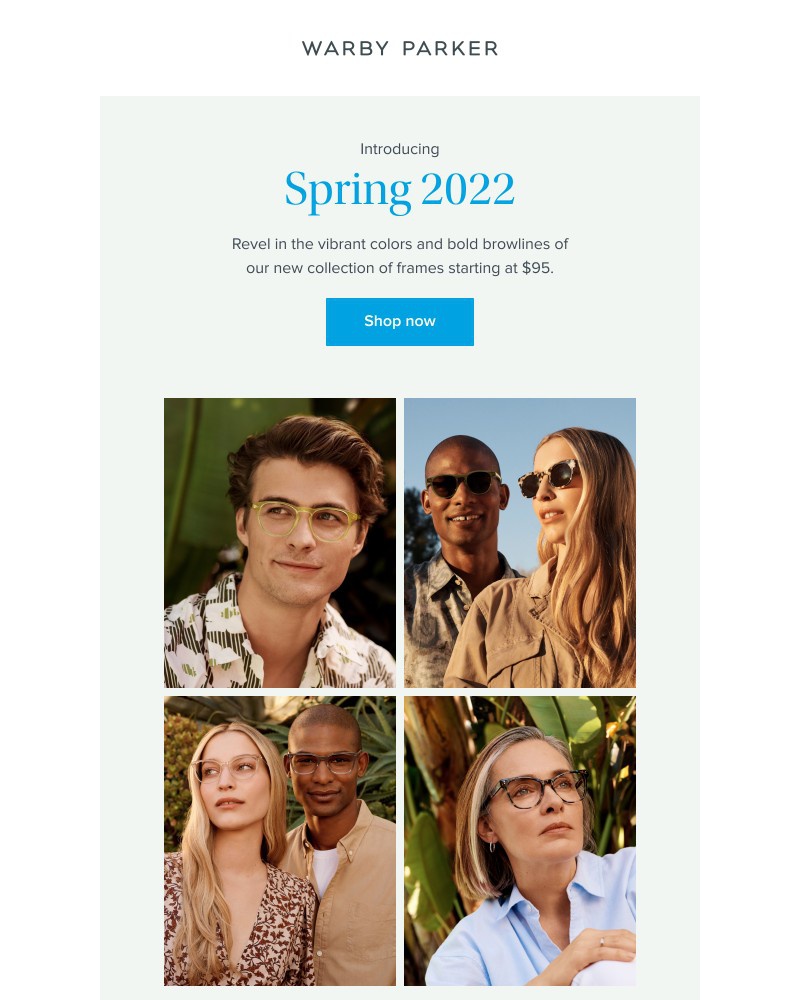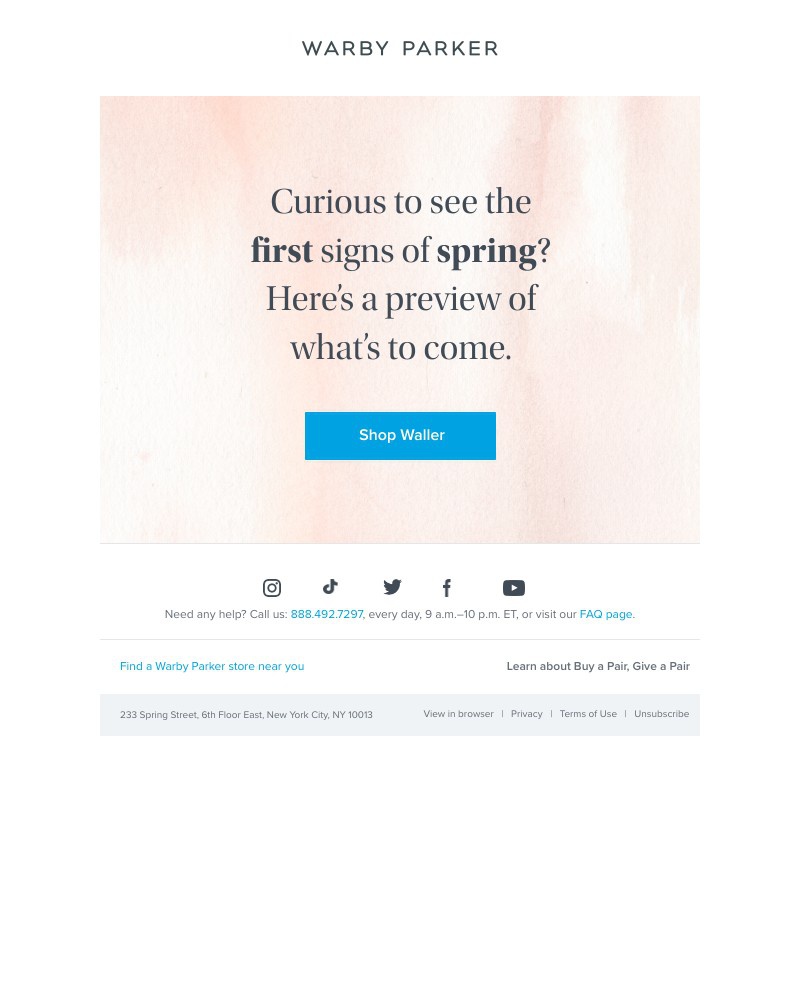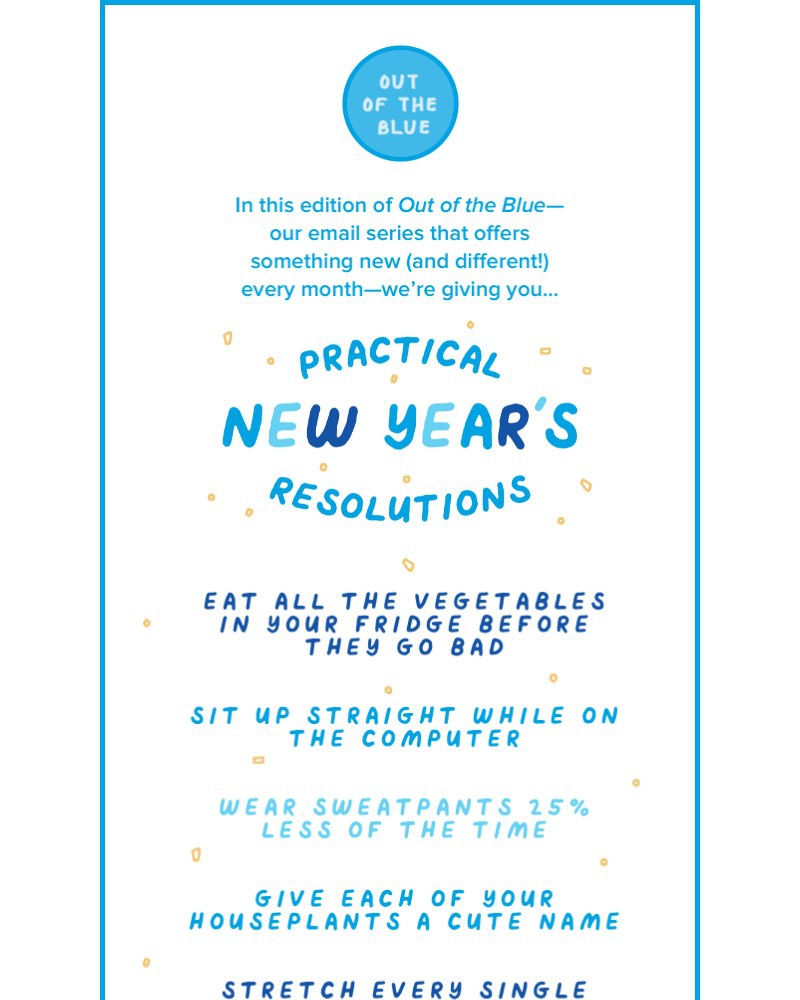 Last reminder!
- Use your FSA on prescription eyewear and contacts.‌‌‌‌‌ ‌‌ ‌‌‌‌‌‌ ‌ ‌ ‌ ‌ ‌ ‌ ‌ ‌ ‌ ‌‌ ‌ ‌ ‌ ‌ ‌ ...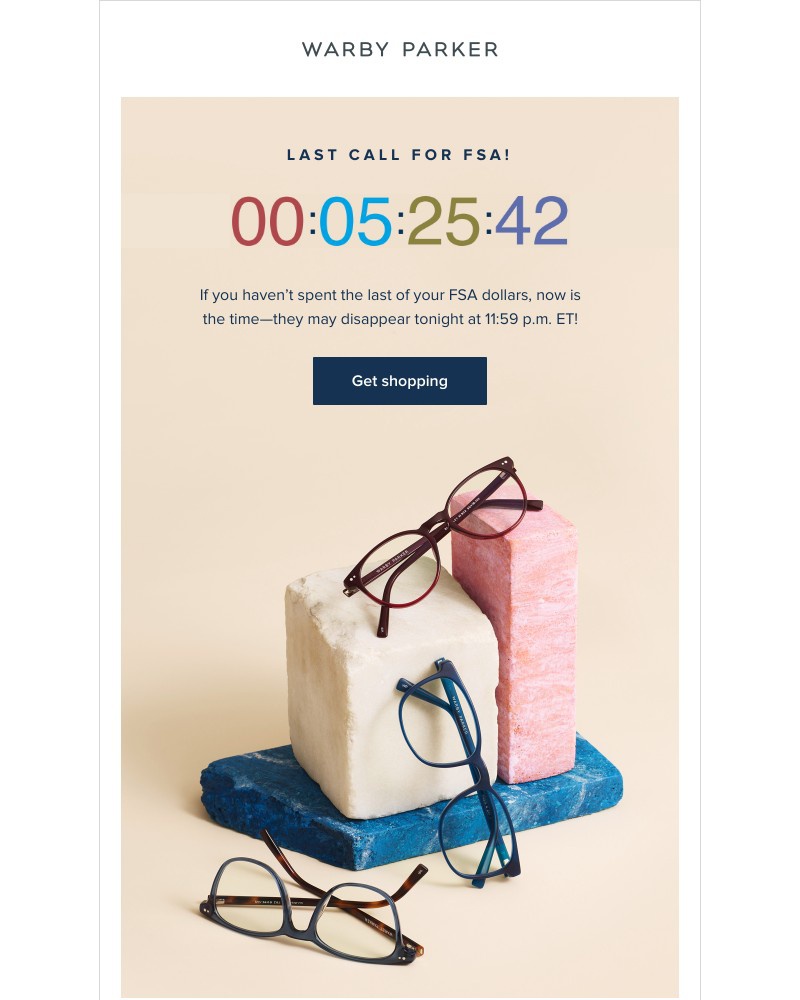 Sitting on FSA dollars?
- It might be a good time to use them.‌‌‌‌‌ ‌‌ ‌‌‌‌‌‌ ‌ ‌ ‌ ‌ ‌ ‌ ‌ ‌ ‌ ‌‌ ‌ ‌ ‌ ‌ ‌ ‌ ‌ ‌ ‌ ‌ ‌ ‌ ...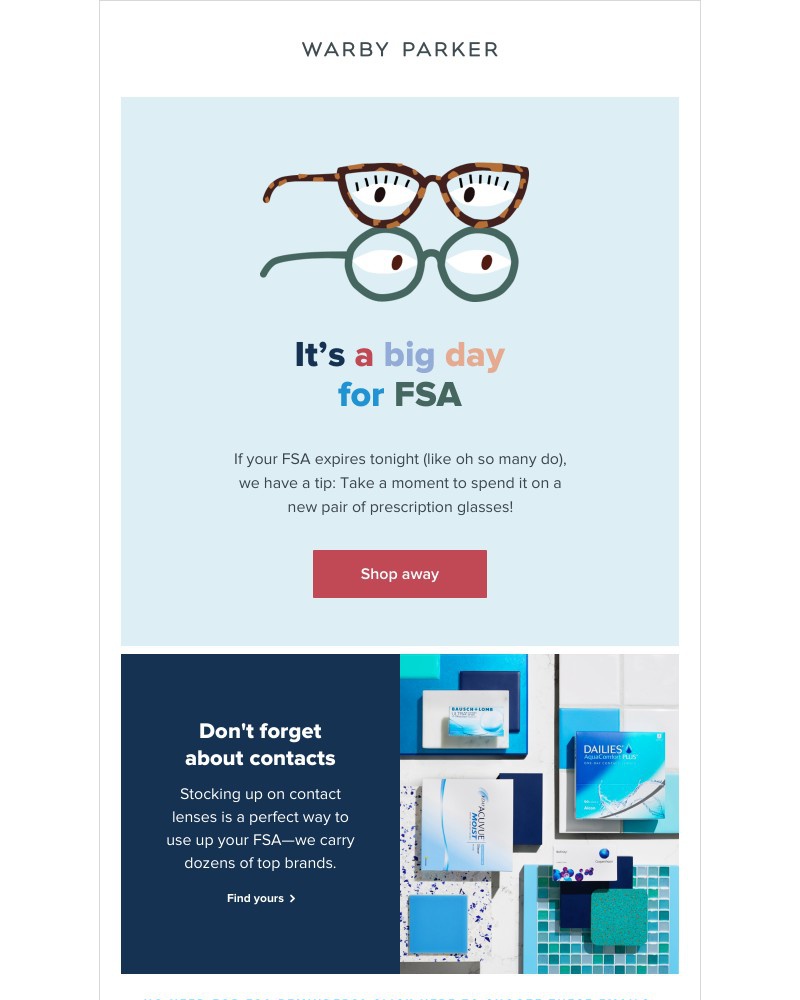 The countdown is on
- Don't let your FSA slip away.‌‌‌‌‌ ‌‌ ‌‌‌‌‌‌ ‌ ‌ ‌ ‌ ‌ ‌ ‌ ‌ ‌ ‌‌ ‌ ‌ ‌ ‌ ‌ ‌ ‌ ‌ ‌ ‌ ‌ ‌ ‌ ‌ ‌ ‌...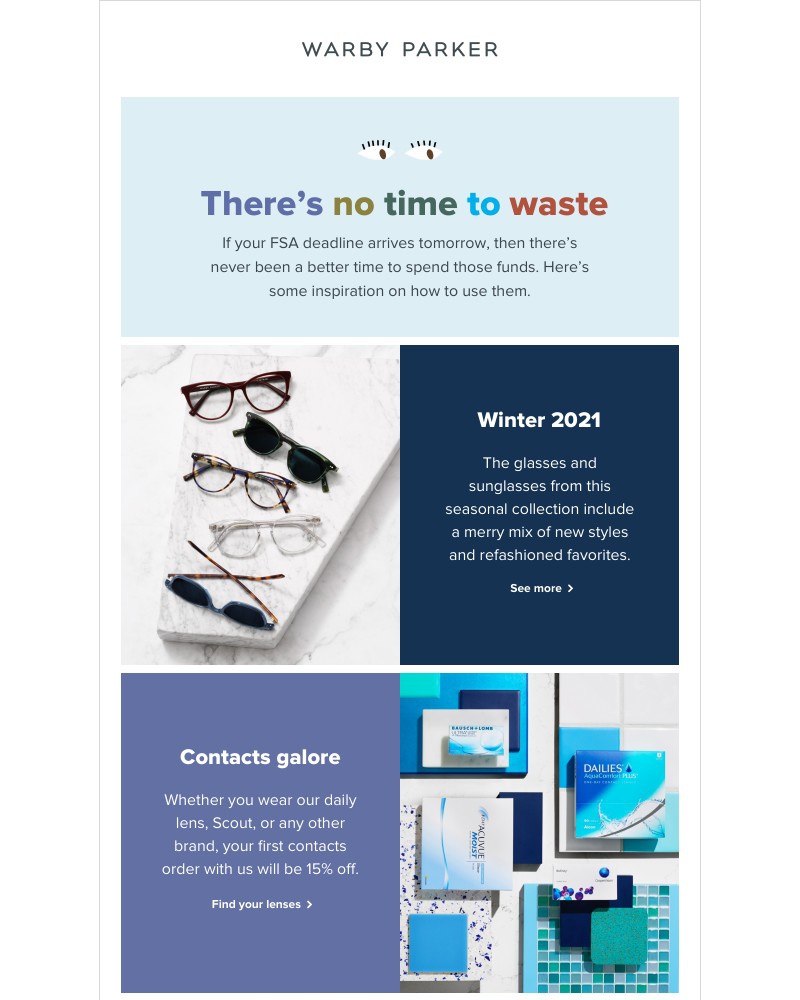 PSA for FSA
- Use it up on prescription eyewear, contacts, eye exams, and more.‌‌‌‌‌ ‌‌ ‌‌‌‌‌‌ ‌ ‌ ‌ ‌ ‌ ‌ ‌ ‌ ...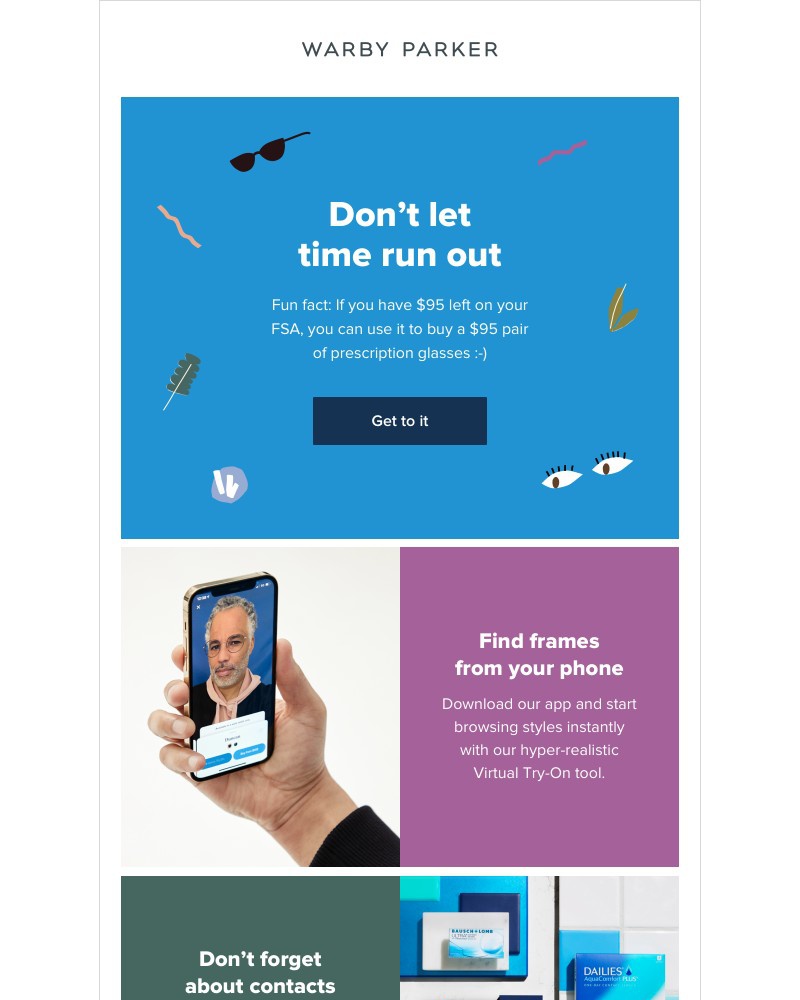 FSA = contacts
- It's simple math.‌‌‌‌‌ ‌‌ ‌‌‌‌‌‌ ‌ ‌ ‌ ‌ ‌ ‌ ‌ ‌ ‌ ‌‌ ‌ ‌ ‌ ‌ ‌ ‌ ‌ ‌ ‌ ‌ ‌ ‌ ‌ ‌ ‌ ‌ ‌ ‌ ‌ ‌ ‌ ‌...